A new door to innovation for patients
To Our Readers: A Message from Ravi Thadhani
---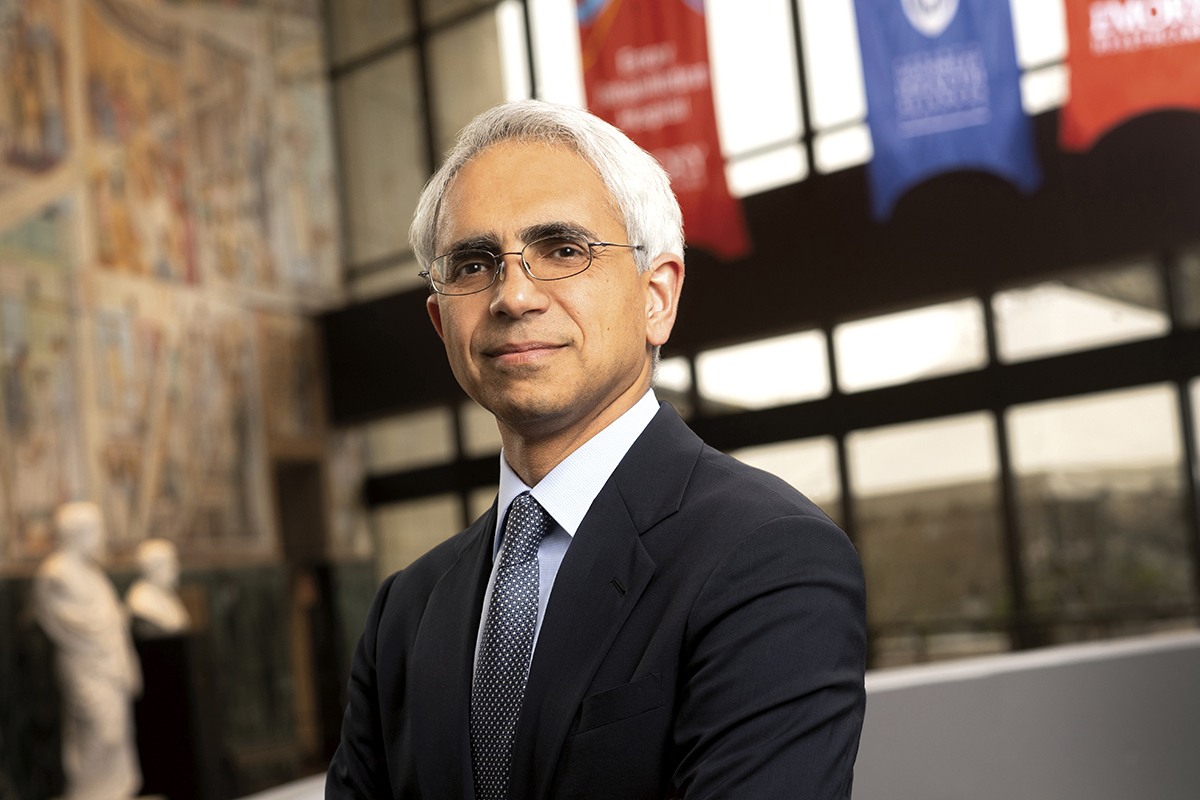 An important moment in the future of research at Emory occurred March 15 when a ribbon-cutting ceremony was held for the new Health Sciences Research Building II, the largest facility of its kind in Georgia.
The new eight-story, 350,000-square-foot building will house more than 1,000 researchers, including 130 principal investigators, from a variety of specialties including pediatrics, biomedical engineering, oncology, cardiovascular medicine, vaccinology, radiology, and brain health.
Emory provides patients with exceptional treatment by world-class providers who have access to the most advanced therapies available, which are frequently designed and discovered right here by our own investigators. This link between patient care and scientific discovery and innovation attracts exceptional learners and differentiates Emory within Georgia and beyond, lessening disease burden, keeping people healthy, and preparing the next generation of care providers.
Our Health Sciences Research Building II is designed to strengthen that linkage; to inspire connectivity, collaboration, and innovation; to remove boundaries; and to invite crossdisciplinary research with access to some of the most sophisticated equipment available today.
I'm so proud of the incredible promise of this facility and the ways in which it will facilitate collaboration and collegiality in service to the greater good.
A deep thanks to all who support Emory's Woodruff Health Sciences Center in ways large and small. You are essential to our mission of improving the health of individuals and com- munities here and around the world, and pioneering new ways to treat and prevent disease.
Kind regards,
Ravi Thadhani

Please direct questions and comments to evphafeedback@emory.edu.
Email the Editor