Teach Well
HAL S5301 Finds His Forever Home
---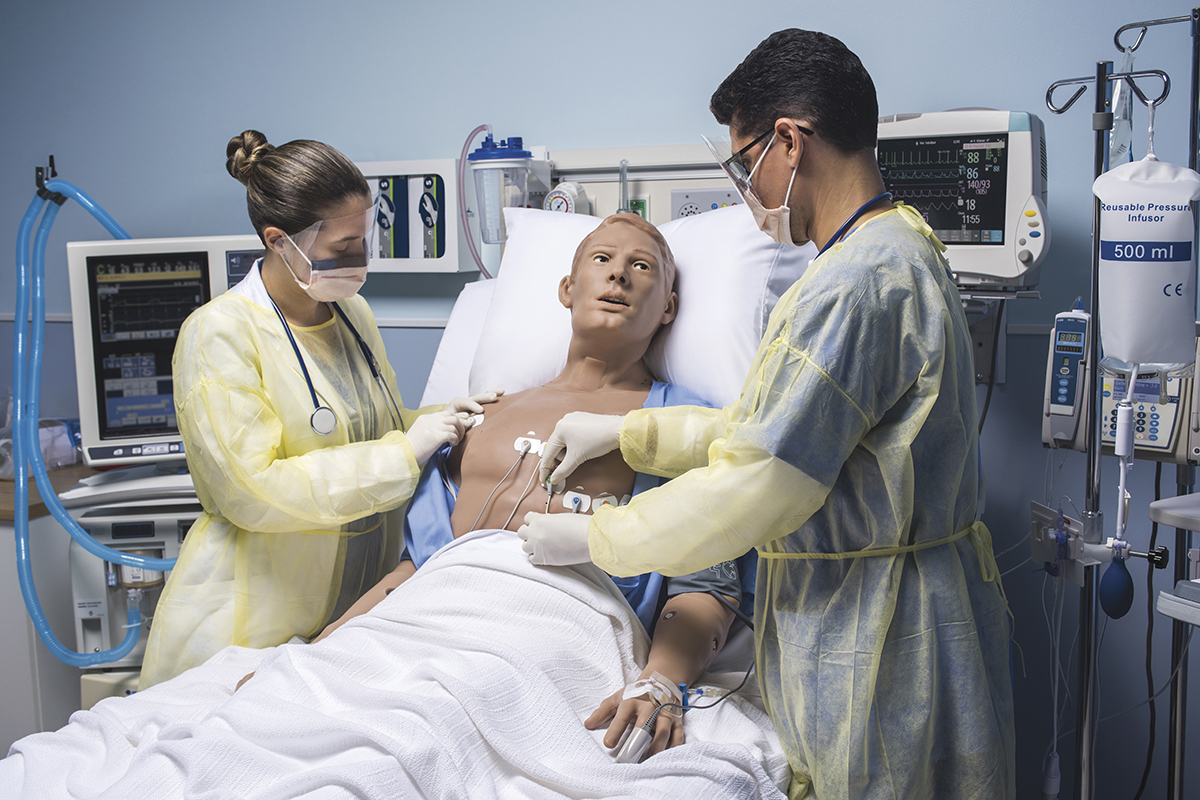 Emory Nursing Learning Center first to employ robotic patient simulator with conversational speech.
One of the most popular instructors at Emory's Nell Hodgson Woodruff School of Nursing is a robot named HAL S5301. And, as an artificial-intelligence-powered patient simulator, he is leading the way for next-generation nursing education.
Gaumard Scientific, which specializes in simulation technology for health care education and training, manufactured and installed HAL S5301 at the Emory Nell Hodgson Woodruff School of Nursing's new state-of-the-art simulation and learning center. This is the first commercial installation of HAL S5301.
Affectionately named "Emory HAL" by faculty and students, the simulator introduces several groundbreaking features including conversational speech enhanced by artificial intelligence, lifelike motor movement and computer-generated physiology that allows HAL to simulate stroke symptoms and other medical conditions. 
"Because of Emory HAL's engineering and artificial intelligence capabilities, he can process information and respond to learners much more organically during simulations," said Mena Khan, director of operations for the School of Nursing simulation program. "Our students will be even better prepared for nursing care and leadership roles because of their work with Emory HAL."
Email the Editor