Opioid Epidemic Grand Rounds
---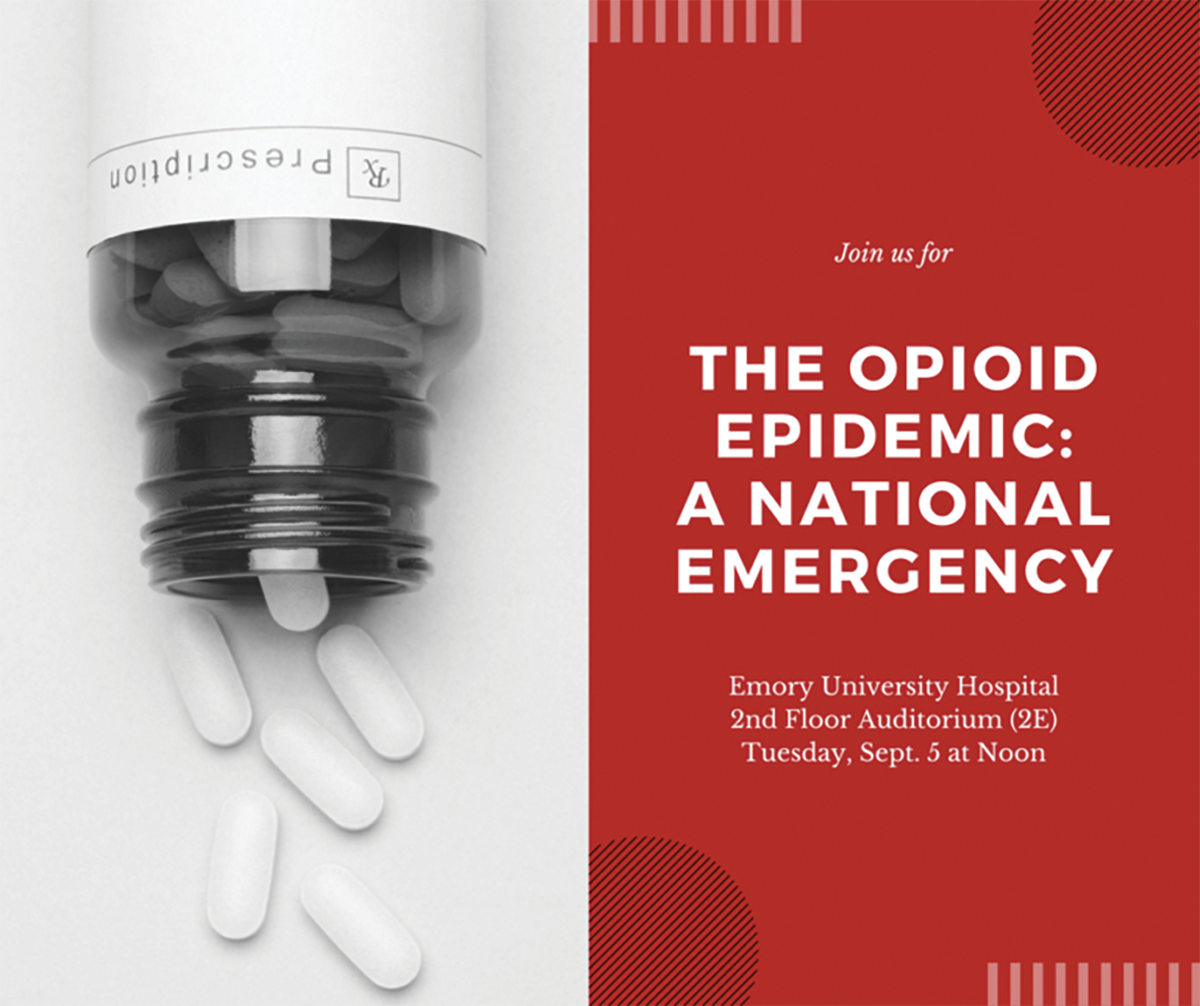 Nearly two million Americans are addicted to prescription opioids and an additional 600,000 to heroin.
Drug overdose deaths have surpassed deaths from both car accidents and guns.The following are highlights from a recent panel discussion at Emory with leaders from public health, law enforcement, and medicine on combating the epidemic.
"This is an epidemic fomented by profit."
— Jack Killorin, director, Atlanta-Carolinas High Intensity Drug Trafficking Area.
 "A patient may be an addict and present with other conditions. They are treated for the other conditions but not the addiction."
— Carlos del Rio, chair, Department of Global Health at Rollins School of Public Health.
 "The epidemic is driven by the over-prescription of opioid pain relievers."
— Christina Mikosa, medical officer, CDC Division of Unintentional Injury Prevention.
"Today 1 in 11 organ donors died from an opioid overdose."
— Carlos del Rio
"There have been three waves of the epidemic: First was prescription opioids, especially Oxycontin. The second wave was heroin—at one-tenth the cost of prescription opioids and coming from Mexico. The third wave was fentanyl, which has low production costs and originates in China."
— Christina Mikosa
"Fentanyl has become the addictive booster of choice. You find it in marijuana, in cocaine, in methamphetamine."
— Jack Killorin
"Transnational gangsters now make billions a year feeding our national hunger for painkillers."
— Jack Killorin
"Opioid addiction is killing almost 100 people every single day, and that's just in the United States."
— Carlos del Rio
Email the Editor