---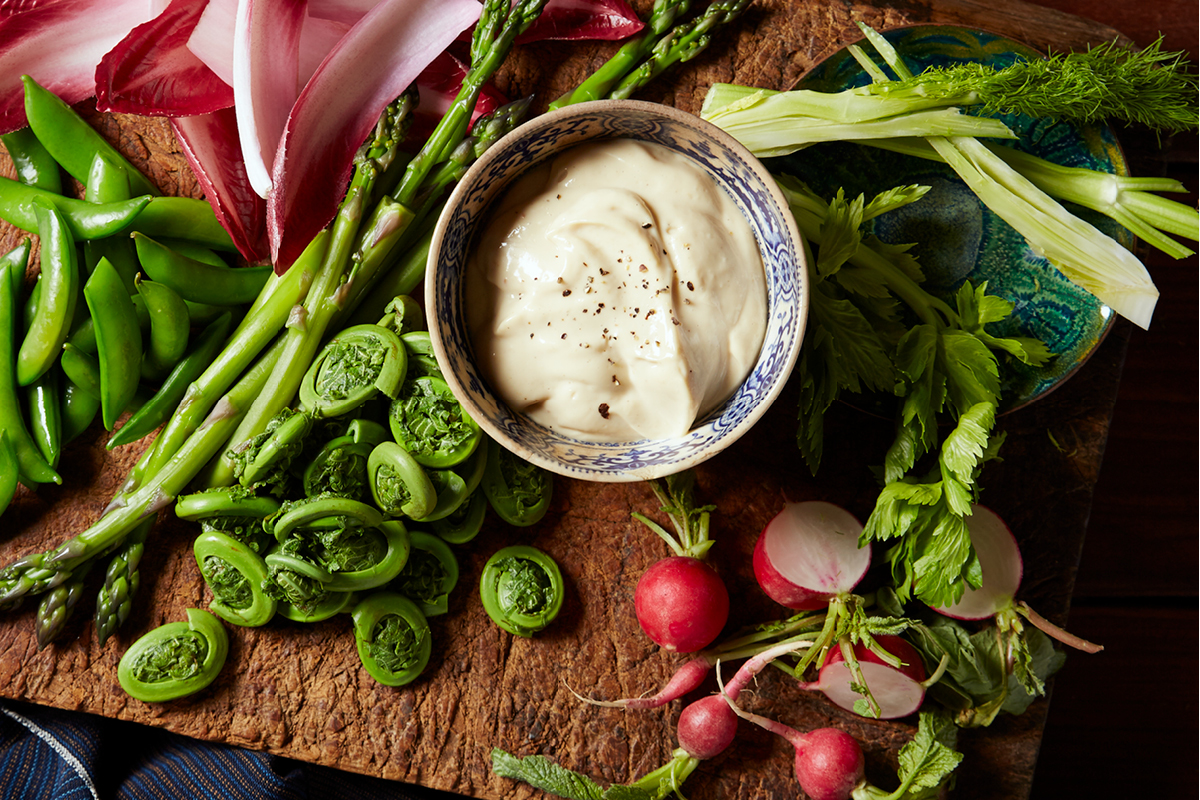 After working 18 years in the Secretary of State's office in Atlanta, Taffie Joseph lost her job in 2012, and with it, her health insurance. She didn't see a doctor, with the exception of a few emergency visits, for the next four years.
Her health deteriorated until constant pain, exhaustion, nausea, and debilitating, frequent menstrual cycles ultimately kept Joseph from coming downstairs in the College Park home she shared with her mother, son, daughter, and granddaughter.
"I was so tired I felt like I was going to pass out," she says. "I hurt just all the time."
Her mother made her an appointment at a Grady Hospital clinic, where she was diagnosed with polycystic ovary syndrome, diabetes, and hypertension. The doctor scheduled surgery for the polycystic ovary syndrome, prescribed Metformin for her diabetes, and started her on three medications for her high blood pressure.
She was also referred to a new Food as Medicine program at Grady.
For the next several months, Joseph went to a small room within the hospital for a course that taught her how to reduce sugars, salt, and fats in her diet, how to read nutrition labels, and how to plan and prepare healthy meals within a budget. In addition, she received a weekly "prescription" for fresh fruits and vegetables, which she could redeem at a nearby farmer's market for free bags of produce.
Joseph took everything she learned about healthy food to heart and accomplished the daunting task of changing her diet.
She used to spend most of her grocery money on Little Debbie snack cakes, chips, and sodas. She now fills her cart with fresh produce, chicken, and dried beans. The meals she prepares for her family have shifted from fried chicken, hot dogs, and hamburgers to grilled chicken, baked fish, and turkey burgers—all with generous helpings of vegetables.
And she has traded her beloved sodas for fruit-infused water, which she makes by soaking fresh fruit in a large pitcher of water overnight.  "They told us we shouldn't have more than two sodas a week," says Joseph. "I was amazed by that. I used to drink three or four sodas a day, at least. But I have not had a soda in over a year, not one."
The changes have done nothing short of giving her back her life. In addition to losing weight and several dress sizes, Joseph has been able to come off one of her blood pressure medicines, and her doctor says she'll soon be able to go off Metformin. She got a new job, with health insurance, and going up and down stairs is no longer a problem.
"Without the Grady program, I could not have made these changes," says Joseph. "I'm forever grateful to my doctor for sending me to it."
The Grady Food as Medicine program that Joseph took part in is one of two such initiatives supported by the Emory Urban Health Initiative.
Treating patients with healthy foods is a growing movement across the country. Several of the leading causes of death in the U.S.—heart disease, diabetes, stroke, even cancer—are lifestyle related, with poor diet playing an oversized role.
A recent study published in The Lancet says poor diets result in more worldwide deaths than any other risk factor, including cigarette smoking.
The problem is worse for people who are food insecure—those who can't afford to buy enough food on a regular basis. They turn instead to foods that are high in calories but low in nutrients.
"You can get full off of a McDonald's meal and it tastes good, with all that fat and salt," says Charles Moore, professor of head and neck surgery at Emory and co-director of the Urban Health Initiative. "It's cheap, and there's usually a McDonald's right around the corner, while the grocery might be farther away."
Last year, 13 percent of households in the country and 14 percent in Georgia faced food insecurity at least once during the year, according to the United Health Foundation. The food insecurity rate for the Grady population that Moore treats is much higher, hovering between 40 percent and 50 percent. "I was seeing patients having to make a choice between paying for medications or paying for food," says Moore. "There's no way you can heal if you don't have nutritious food."
Burgers to Broccoli
To identify patients who might have to choose between meds and meals, Emory primary care physicians at Grady are starting to screen for food insecurity during office visits the same way they routinely screen for high blood pressure and cholesterol. "There is a simple two-question assessment that is quick and accurate," says Jada Bussey-Jones, Emory professor of medicine, chief of Grady General Medicine and Geriatrics, and co-director of the Urban Health Initiative. "Patients are given two statements—'We worried whether our food would run out before we got money to buy more,' and 'The food that we bought just didn't last and we didn't have money to get more.' If they answer 'sometimes true' or 'often true' for at least one of these statements, they qualify as food insecure."
Patients who qualify are screened for eligibility for the Supplemental Nutrition Assistance Program, the food stamp program known as SNAP, and are helped to enroll if they are not already on it. They are also signed up for a six-week class by Cooking Matters, a national nonprofit, to learn how to shop and cook healthfully on a budget.
Bernard Lewis, who was seeing his doctor for congestive heart failure and hypertension when he was also diagnosed as prediabetic, was referred to one of the first classes. Stacie Schmidt, assistant professor of general medicine and geriatrics, piloted the first healthy living class out of frustration at the lack of time to talk to her patients. "I wanted to be able to really talk to my patients about dietary approaches to better health," she says. "The class has expanded and changed over time, but Bernard was in my first pilot group."
For his part, Lewis was skeptical. "I thought this was a fool program," he says.
But he stuck with it and ended up changing his mind. He learned to read food labels, to shop for fruits and vegetables in season, and the benefits of fresh over processed. "Used to be, my dinner was whatever burger I could get my hands on," says Lewis. "I didn't realize all those burgers were hurting me like they were. They taught us how to cook vegetables in a way that's healthy but tastes good. And come to find out, I love them."
Through the class, Lewis became aware of what had been fueling his unhealthy diet. "I had my Oreos at 11:30 p.m. and my Snickers bar at 2:30 a.m. because I was depressed," he says. "We figured out we were using food to compensate for the hurt and pain that was going on in our lives. That group was really good for us. There was no judgement, just support."
Participants are given a "prescription" for fruits and vegetables they can redeem at participating farmers' markets. These markets not only fill the prescriptions for free, they double the shoppers' SNAP benefits, thanks to a partnership with Wholesome Wave Georgia, a local nonprofit. The resulting largess was more than enough for Joseph. "I took my prescriptions to the market at the College Park train station, and I would have bags and bags of food," she says. "I got enough fruits and vegetables to more than last the week."
Targeting Food Deserts
Moore opened the HEALing Community Center in southwest Atlanta after driving through the area on the way to work and witnessing the poverty. From the beginning, the clinic focused on patients' food insecurity and poor nutrition. It found a strong partner in Wayfield Foods, a locally owned grocery chain that opens stores in food deserts.
Moore writes prescriptions for fruits and vegetables that patients can redeem at a Wayfield store about a mile away. Wayfield employees are trained as "health ambassadors" to help shoppers make healthy decisions, and Cooking Matters runs cooking demonstrations and conducts store tours that come with a 20-minute crash course in nutrition. If a shopper seems to be in need of medical service, Wayfield employees can refer them to the HEALing Community Center where they can get a free or reduced-cost medical consultation.
"We've essentially built a two-way street of referral processing and support for diet change," says Amy Webb Girard, associate professor of global health at Rollins School of Public Health and co-director of the Urban Health Initiative. "We're working with other federally qualified community health care centers and other groceries to expand the program."
The Nuts and Berries of Healthy Eating
Emory's Food as Medicine initiatives break down how to eat healthy on a limited budget into do-able steps. The first commandment is to eat more fruits and vegetables, for good reason.
Packed with fiber, vitamins, and minerals, produce can reduce inflammation, even out blood sugar levels, and promote good digestion. Studies have shown that people who eat five or more servings of fruits and vegetables per day have a 20 percent lower risk of heart disease and stroke compared with people who eat less than three servings a day. Other research has shown that following a diet high in fruits and vegetables and low in saturated and total fat can be as effective as medication in lowering blood pressure. And studies have linked diets high in produce with a reduced risk of diabetes as well as a lower incidence of some types of cancer.
Moore and colleagues recommend that their patients fill half their plates with fruits and vegetables, preferably those with vibrant colors. "Eat fresh fruits and vegetables first, if you can," says Moore. "Frozen should be your next choice. If you can't do either, eat canned, but only after you rinse off all the stuff that comes with it in the can."
He also suggests eating fruits and vegetables in season. Not only do they tend to taste better, they are more nutritious. Produce starts to lose nutrients when it's picked, so the longer the travel time to the grocery, the fewer nutrients remain. In-season fruits and vegetables are often cheaper, as well.
The next order of business is learning to read food labels. Marcia Rafig, a Cooking Matters instructor and coordinator, recently led Tracy Wingfield and her mother, Meredith Wingfield, on a store tour at Wayfield Foods that included a lesson in this skill.
She advised them to look for food options that are low in fat, cholesterol, and sodium and high in fiber, vitamin A, vitamin C, calcium, and iron. Don't look at the calories without also checking out the serving size. A 230-calorie per serving frozen entree may sound like a weight-friendly option until you notice that it is supposed to serve four. And focus on the first five listed ingredients. "Ingredient labels are like walking down a flight of stairs," Rafig says. "The top step or first item is the most important, most prevalent ingredient, and it goes down in order to the least. You need to focus on the first five ingredients. When you learn to read labels, that's the key to the kingdom."
Label reading is particularly important when it comes to grains. Take whole grain versus refined grain. Refined grains are stripped of the bran and germ, leaving only the least nutritious part behind. And those refined grains go by a lot of misleading names—multigrain, 100 percent wheat, stone-ground, bran, cracked wheat, and enriched. ("Why in the world would you call it 'enriched' if you've taken out the good parts?" asks Meredith Wingfield.) The only way to tell if the product is actually made with whole grains is the ingredient list. The first ingredient must have the word 'whole,' be it whole wheat, whole oats, or whole rye.
Another tip is paying attention to unit prices, which will usually appear on the shelf-tag along with the retail price. Rafig pulls a box of flavored grits off the shelf and points to the unit price—20 cents an ounce. Then she examines a bag of plain grits—5 cents per ounce. "That's a great lesson right there," says Tracy Wingfield. "That's going to help my grocery bill."
Looking for sales and buying in bulk can also keep costs down. Joseph has mastered these skills. She now buys a whole chicken instead of boneless, skinless breasts, and dried beans instead of canned, and fruits and vegetables in season. "I've been saving $50 to $100 a month off my grocery bill," she says.
"They say preventive medicine is the best medicine," says Girard. "Well, food is that best preventive medicine. But for lower income populations, there's a rub. Medicare and Medicaid may cover prescriptions, but they won't cover food. We're not going to see significant changes until we come up with ways to overcome the cost barriers. Our Food as Medicine programs are steps in that direction." 
Email the Editor
Share This Story