Combating the latest outbreak, and those sure to come in the future, means confronting broader challenges of public health
The Battle Against Ebola Continues
---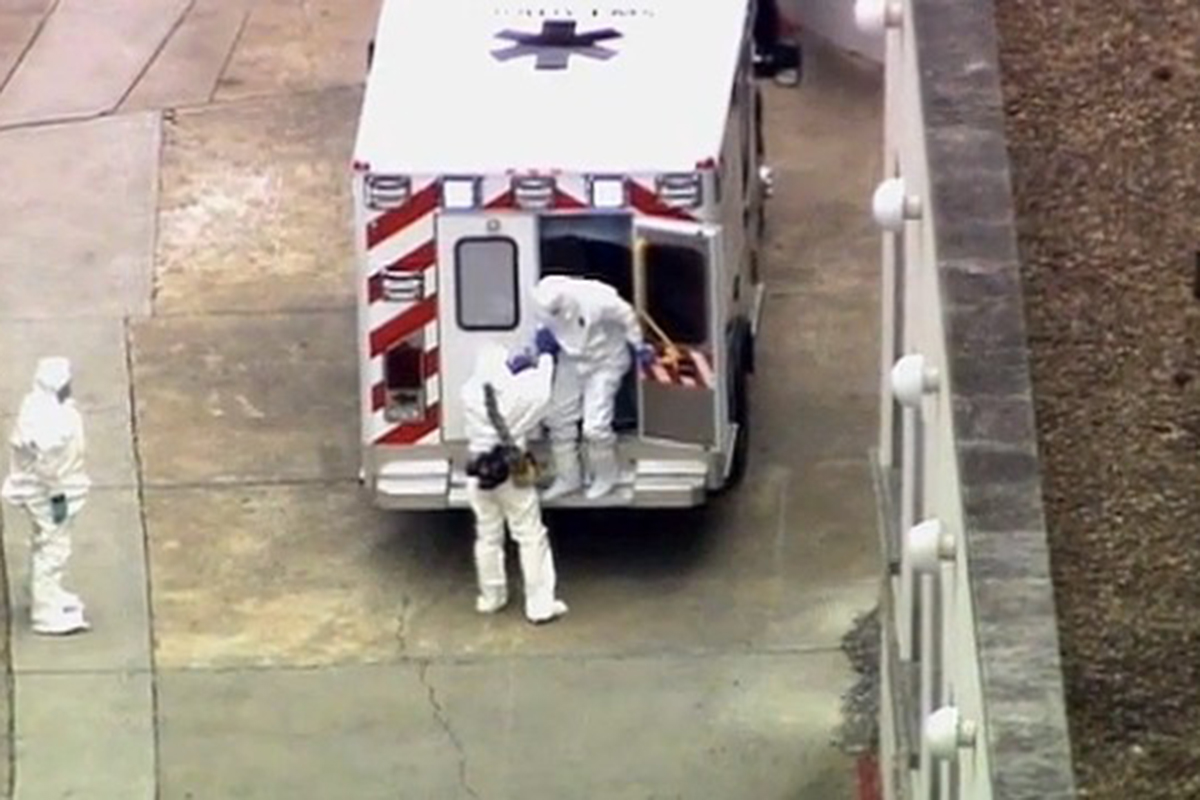 The current Ebola outbreak in the Democratic Republic of Congo (DRC) is now the second largest in history, behind the devastating West Africa outbreak of 2014 to 2016 that infected 28,000 and killed more than 11,000. The deadly virus has spread to the city of Goma, a major transit center on the border between the DRC and Rwanda. This news serves as a stark reminder that our battle against this formidable disease is far from over.
Five years ago this August, Emory University Hospital stepped forward to accept its first patient with Ebola virus disease, Dr. Kent Brantly. In the midst of the largest outbreak since the disease was first recognized in 1976, Emory provided care to Brantly and three additional health care workers in our Serious Communicable Diseases Unit—at the time one of just four high-level biocontainment wards in the United States.
Fortunately, we now have a powerful new vaccine to help fight Ebola. It will have limited impact, however, if members of affected communities are reluctant to be immunized. As of mid-August,the World Health Organization (WHO) reported 2,888 cases in the latest outbreak, with 1,934 confirmed deaths. Care of these patients also puts health care workers at heightened risk.
WHO has declared Ebola a "public health emergency of international concern." Women and children are especially vulnerable: 56% of the total confirmed and probable cases were female, and 29% were children under 18. While Ebola virus disease does not discriminate, the risks borne by women are increased by sociocultural factors, including serving as primary caregivers to those who are sick or dying. As communities cope with the sorrow of loss, many individuals must simultaneously fear infection by a devastating virus.
As our planet warms and global resources are stretched thin, we can expect that human beings will come into greater contact with highly infectious pathogens. Our world's forests are being cut down at an astonishing rate. Last year alone, approximately 30 million acres of tropical forest were lost. Scientists tell us that as deforestation continues and disease-carrying animals are displaced, we are losing our protective barrier against infectious diseases that, until now, have remained largely isolated in the forests. The question is not if another special pathogen outbreak will occur. It's when.
Emory's Serious Communicable Diseases Unit is focused on preparation and prevention. On Aug. 2, our university hosted a conference to assess where we've come in the past five years and to look ahead to the future. Working alongside courageous partners, we have made important strides in patient care and safety, including a new project assessing the feasibility of training health care workers to use special, reusable respirators during a respiratory pathogen pandemic. Emory physicians have even pioneered new research into eye complications related to Ebola that can linger long after the patient has recovered.
To combat this latest Ebola outbreak, and to confront the broader challenges of public health for tomorrow, we must look toward comprehensive approaches that are driven by members of affected communities and supported by those who have the knowledge or means to make a lasting difference. Working together, we can build trust and prepare for what comes next. Doing so is a matter of global human rights. Our shared future depends on it. 
Related
Email the Editor
Share This Story