---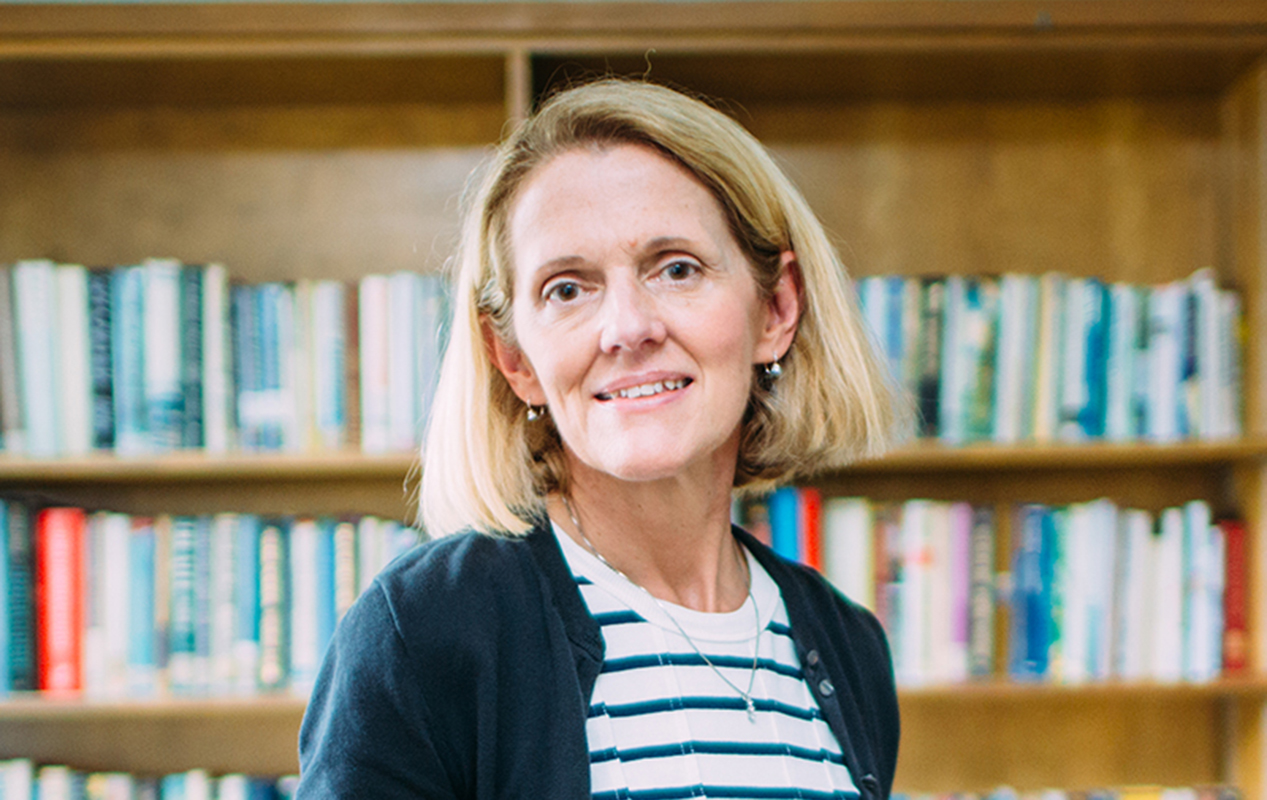 For most women, pregnancy is a happy, busy time of preparation: there are doctor's visits and sonograms, baby showers and buying cribs and strollers, and the excitement of giving birth and bringing a newborn home.
For pregnant women who are in prison, the prospects are quite different. Research shows that spending time in prison does lead to longer gestation and improved birth weights among pregnant women. But it can affect their psychosocial health, putting them at risk of poor outcomes around the time their babies are born, Emory assistant nursing professor Brenda Baker writes in a recent issue of the Journal of Correctional Health Care.
Within 48 hours of giving birth, women return to prison without their infants, further strainingtheir family ties and emotional health.
Baker, an experienced labor and delivery and neonatal ICU nurse, helps incarcerated women cope with these challenges. Almost every Friday, she travels to Helms Facility, a 100-bed medical prison in DeKalb County, to provide childbirth and postpartum education. "We typically meet with 10 to 15 moms every week from all over Georgia," Baker says. "They often have very low health literacy."
Baker volunteers through Motherhood Beyond Bars, a nonprofit that serves incarcerated pregnant and postpartum women in Georgia. Volunteers from Emory's schools of theology, public health, medicine, and nursing founded the program in partnership with the Georgia Department of Corrections in 2013. 
Bethany Kotlar, then a student at Emory's Rollins School of Public Health, developed the program's original course materials. Baker, aided by her nursing students, revised the curriculum to include topics such as coping, resiliency, and prevention of sexually transmitted infections. One of her students developed course materials on contraception, based on scientific literature that showed a lack of knowledge about and use of contraception and a high number of unintended pregnancies in the women's prison population. "There's so much some of these women don't know about their bodies, even if they've already had other babies," Baker says. "Some don't understand their menstrual cycles or have misconceptions about contraception, birth, and labor."
Pregnancy is even more uncertain for those in recovery from addiction. Some worry about using pain meds during labor. Motherhood Beyond Bars helps them curb their anxiety and prepare for a delivery free of drugs. "These women don't get to take their family or have a support system for their delivery," Baker says. "They're just like other women. They're afraid of pain and what might happen and wonder if their baby will be safe."
Many have trauma from abuse and living in violent communities. "That influences their experience, their choices, and how they interact with us," she says. "Nurses recognize that."
When Baker is teaching, nothing is off limits. "We have a topic for every class, but we often veer off subject," Baker says. "It can become more of a support group some weeks. We want each participant to be a pregnant woman preparing for the arrival of her child, not just an inmate." The women cry and laugh together and have baby showers for those who will deliver that month. Book groups and churches help by sponsoring the gatherings and providing gifts. Prison staff often attend.
To date, Baker has taught more than 300 women through Motherhood Beyond Bars. "Incarceration is not about bad people who break rules. It is largely about poverty. With poverty comes trauma, drug abuse, foster care, and considerable inequalities in health care. We need to learn more about how to best serve this population." 
Email the Editor
Share This Story