---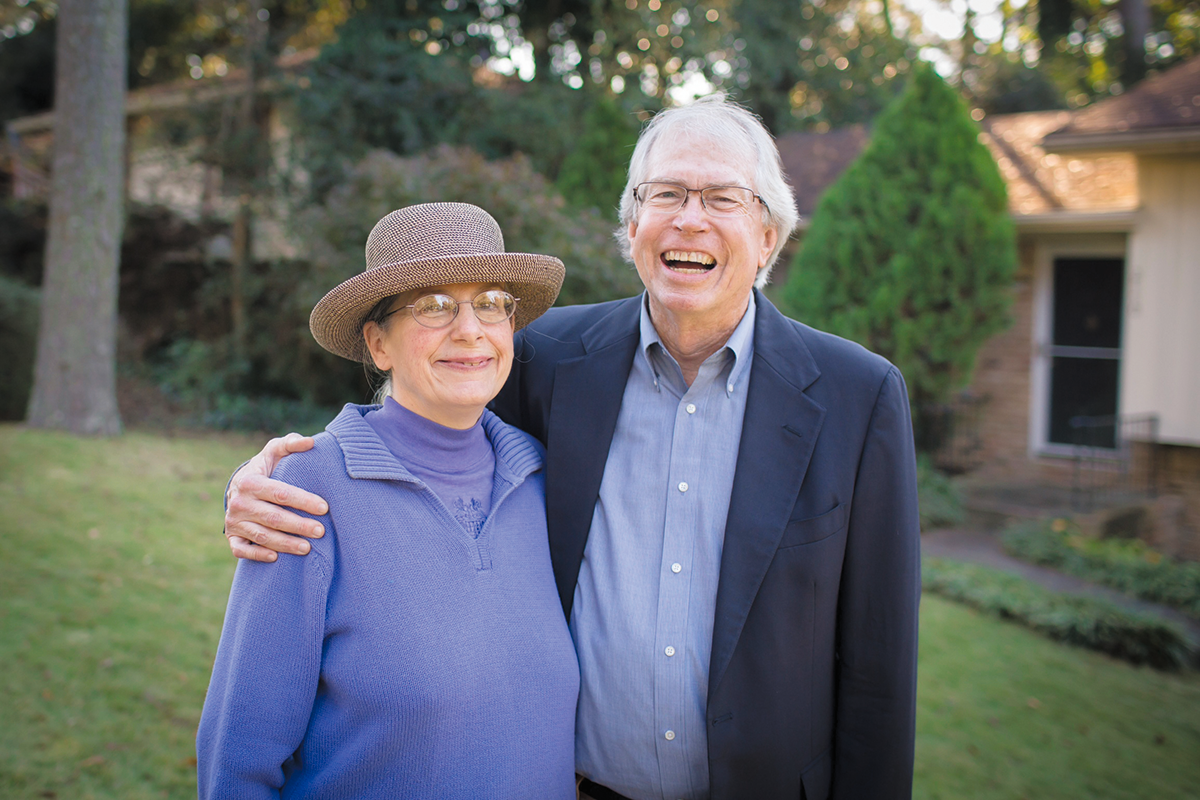 Lloyd McCreary, 66, wakes up every morning thinking about his wife, Mary.
He visits her daily for breakfast and lunch at Montclair, the personal-care facility where she has lived comfortably going on two years.
Moving Mary there was painfully hard for Lloyd, who cared for her at home for several years after an Emory neurologist diagnosed her with early-onset Alzheimer's disease at age 56.
But as her coordination declined, he feared that she would hurt herself from a fall.
He decided on Montclair with the help of friends from his support group as well as social worker Laura Medders at Emory's Integrated Memory Care Clinic, where Mary was a patient.
"I put off assisted living because I didn't think it would be necessary until Mary no longer recognized me, or became agitated, or began to wander," Lloyd says. "None of these things had happened, but I had not anticipated her relatively young body betraying her."
Open since 2016, the Integrated Memory Care Clinic has become a model of care for patients like Mary. It is the first clinic in the nation specializing in primary care for dementia patients and the first nurse-led "medical home" at Emory Healthcare.
Medical homes are not places where patients live, but clinics that streamline care for patients and their families. A provider team (nurses, physicians, social workers, and others) provides primary care and coordinates appointments with specialists.
Their goal: to improve health outcomes and reduce ER visits and hospitalizations.
At the Integrated Memory Care Clinic, patients with dementia receive care for coexisting illnesses such as hypertension or diabetes, and minor illnesses and injuries. Patients are seen by nurse practitioners (NPs) trained in primary care, palliative care, and geriatrics. A patient care coordinator, a social worker, and supervising physicians in neurology and geriatrics are also on staff. In addition to medical care, the clinic offers support and training for caregivers and advanced care planning for patients and families.
Day or night, NPs are available by phone to help caregivers manage minor problems and save a trip to the clinic or emergency room. When a trip to the clinic is warranted, patients are seen within 24 hours. "I'm a huge fan," says Lloyd. "They provided much-needed support as well as valuable information about what I should expect."
Carolyn Clevenger, a faculty member at Nell Hodgson Woodruff School of Nursing, and colleague Janet Cellar at Emory Alzheimer's Disease Research Center came up with the idea for the clinic based on feedback from families like the McCrearys, who were juggling appointments with different providers and struggling to determine which diagnostics and treatments were needed.
"We're here to help patients and families understand how dementia works," Clevenger says. "We're here to help them manage a urinary tract infection or a sudden change in behavior. We're here to talk about whether a patient needs a mammogram or a colonoscopy. We're here to help with advanced care planning. Having a place that manages all these things is a great service."
When Mary became a patient at the clinic last year, she quickly bonded with Alison Schlenger, her NP.
"She had reached the point where seeing a regular doctor didn't make much sense anymore," says Lloyd. "Mary loved and trusted Alison, which was reassuring for both of us."
Although Mary has now transitioned to hospice care, Lloyd says their life retains its small pleasures. She smiles at jokes, celebrates communion once a week, and still loves desserts and rides in Lloyd's convertible. When a local performer sang a few favorite Barbra Streisand numbers just for her, Mary mouthed the words to every song.
"It's not all downhill," says Lloyd. "Mary still enjoys many things. And it's a tremendous relief to see her happy and well cared for."
Fast Facts: The Integrated Memory Care Clinic
Nurse-led primary care and dementia services
A hospitalization rate of less than 1%, well below the national average
A 97% patient satisfaction rate
More than 300 patients treated since opening in 2016
Average age of patients: 78.6
First clinic to test SimpleC, a new app that uses songs, photos, and recordings of familiar voices to stimulate patients' memories
Received highest rating—Level 3 Patient-Centered Medical Home—by the National Committee for Quality Assurance.
To learn more about Emory's Integrated Memory Care Clinic, call 404-712-6929.
To support
nursing initiatives like Emory's holistic model of care for patients with dementia and related illnesses, contact Amy Dorrill at 404.727.6264 or amy.dorrill@emory.edu.
Email the Editor
Share This Story