The Robots Are Here (to Help)
---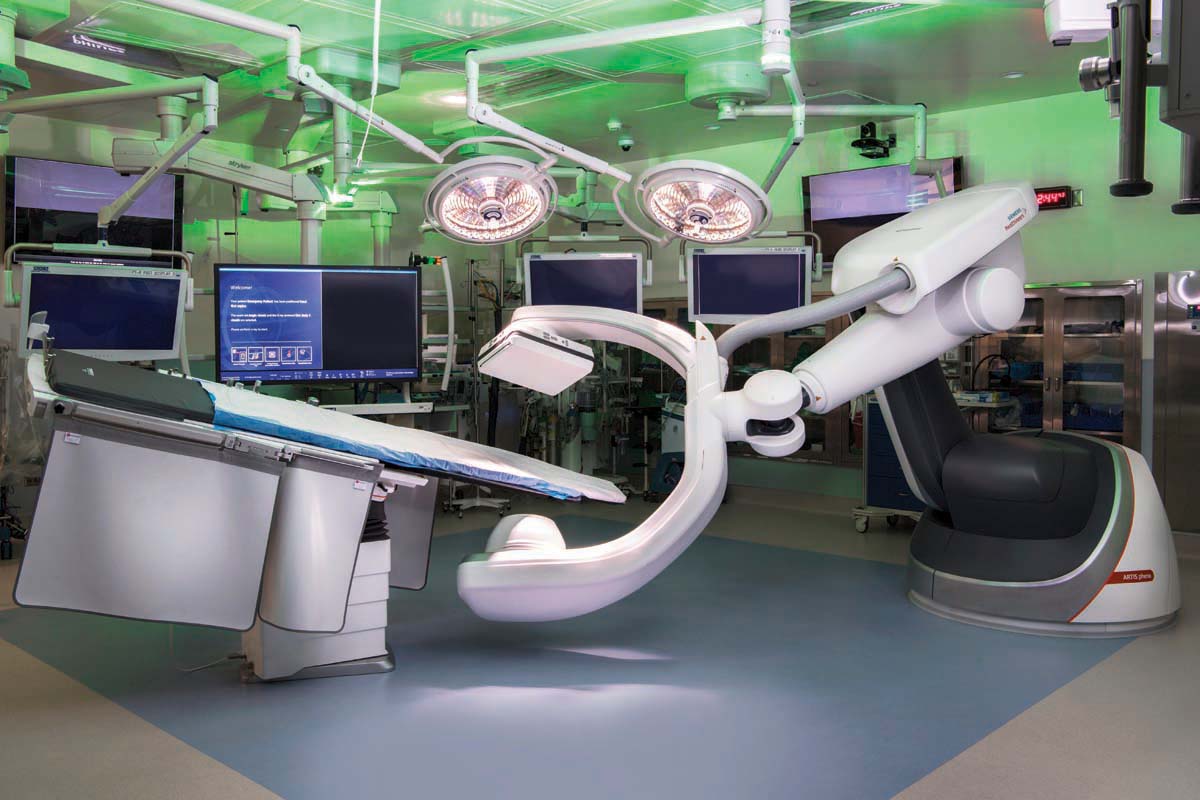 A new robotic imaging system at Emory Saint Joseph's Hospital will enable doctors to work more efficiently and effectively in treating heart and vascular conditions.
The Artis Pheno imaging system, the first in the state, uses a robotic arm that rotates 360 degrees around the patient to generate high-resolution 3D images, providing a clear view to help guide interventional treatments. The new C-arm robotic angiography system is part of the hospital's hybrid operating room, a surgical suite that combines the capabilities of a cardiac surgery room and a catheterization room.
 "The 3D imaging provided by this new system, combined with the capabilities of a hybrid operating room, allows us to treat complex cases with minimally invasive procedures that reduce risk to the patient and improve  recovery times," says Michael Halkos, chief of cardiothoracic surgery at Emory Healthcare, which operates one of the largest cardiothoracic (CT) surgery programs in the country and the largest in Georgia.
Email the Editor
Share This Story